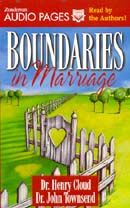 The Boundaries in Marriage Seminar was a great success Saturday. This thoughtful and insightful curriculum planned by Dr Henry Cloud and Dr John Townsend is well written and thought provoking. I highly recommend every church family to purchase and use this dynamic study. I promise you as a pastor's wife, this material will challenge and promote healthy marriages in every church.
Along with our son-in-law the three of us facilitated this material for a 6 hour seminar, in the Palace Theater. We all worked hard, thought hard, talked hard and fast and learned ALOT!
Every couple that attended gained ground about themselves and how they relate to their spouse in reality.
Paula and Chuck held down one long row from their end, and Jasmine and James held the other end down! Here are a few cute couples that attended!
Take a 5 minute break - to download the brain and absorb this powerful teaching. The 10 Spiritual Laws of Marriage cannot be understood quickly in how a man or a woman works within these laws personally. How about some Starbucks coffee to help the material connect mentally!
Special thanks to Chuck and Deborah for providing the technical support for the whole day!
I leave you with one question........ if you always do what you always have in your marriage, you are always going to get what you always got! So isn't it time to invest in your marriage - instead of just quitting!